06Oct
Beauty roadtest: BB creams | Fashion
Before I was asked to test these, I had never heard of BB creams, but as someone who doesn't like foundation (I worry that my skin can't breathe properly), a tinted cream that provides light coverage, moisturises and has an SPF could be something I would use regularly. As you get older, thick creams can get caught in your wrinkles and end up looking like soil, and that's not a nice look for anyone.
Mac's Prep + Prime BB Beauty Balm (£25) looks very elegant in its black tube. It has a high SPF and a soft and silky texture that was very easy to apply, but it was slightly drying.
Bobbi Brown's BB cream (£29.50) was good. It was extremely light, non-sticky and really easy to blend into the skin. I think I would still wear it over a moisturiser, though. I like my skin to feel very hydrated.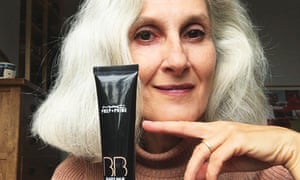 The Revlon Youth FX Fill + Blur Foundation (£11.99) was too thick for me: it even covered up all my freckles. It's a good price, but I would worry it would highlight my wrinkles. And Rimmel's BB Cream 9 in 1 (£6.99) also didn't give a hugely satisfying result. It was very easy to blend, thanks to the liquid and light texture, and it kept its promise of an even skin tone, but I'm not sure it looked very natural – I felt a bit PhotoShopped. Mixed with a bit more moisturiser, the result was much better.
Overall, Bobbi Brown was my favourite. I don't think I'll be using a BB cream every day, but I'd be grateful for its smoothing qualities on a special occasion.
• Next week: All Ages model Marc Goldfinger on shaving balms
Source link