01Sep
Beauty roadtest: conditioners for unruly hair | Fashion
The quest for a perfect conditioner that will finally conquer my unruly, frizz-prone hair has been long and arduous. The following bottles promised the discovery of "nourishing secrets", "ocean silk technology" and even the "fountain of youth", but will any of them actually make my hair look good?
First up, I tried Dove Nourishing Secrets (£2.70), which, despite lathering well and smelling quite pleasant, left my hair rather lifeless and shapeless. Mane 'N Tail Original (£7, for humans) looks a bit like a bottle of industrial-strength bleach, and it kind of felt like one, too. My hair did become thicker, but also drier and a tad scruffy – the result was less show pony and more carthorse.
If you're in need of some late summer sunshine, but your bank balance is a little under the weather, then order a bottle of Shea Moisture – Raw Shea & Cupuacu (£10.99) right now. Seriously. After one wash, my hair looked as if it had spent a month at a beach resort somewhere I can't afford; hell, I even smelled like a piña colada, too.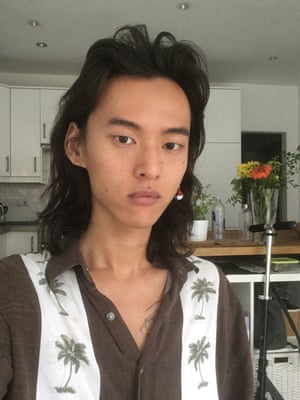 Last on my list was Oribe Gold Lust Repair & Restore Conditioner (£48). Did my hair feel repaired and restored? Absolutely. Did the golden sheen on my locks inspire lust in every mortal I passed on the street? I didn't notice; I was too busy calculating the mortgage I'd need to buy a bottle of this stuff.
All things considered, Shea Moisture was my clear winner. I have a sneaking suspicion it was cold-pressed from the fruit platter on Carmen Miranda's head, and boy did my hair feel like a carnival.
• Next week: Trese-San Wong on makeup removers for sensitive skin.
Source link