08Sep
Beauty roadtest: makeup removers | Fashion
I told myself in my 20s, always take off your makeup before bed, no matter what state you're in. I don't wear a lot, anyway: the most I'll put on is smoky eyes or a black eyeliner tick across the lids, but to this day I'll still always take it off, no matter how late.
I'm not getting any younger, so I have to look after myself as much as possible. I usually use a makeup remover that contains green tea extract. A facialist used it on me once and my skin fell in love with it, so I use that every night before bed, followed by a spray of rosewater and some Dr Jackson Oil.
My skin is pretty sensitive, so I was interested to see whether any of the new wave of makeup removers could lure me away from my current brand. I loved the bottle design of Charlotte Tilbury's Take It All Off Remover (£24); the pump action makes it really easy to use, and the scent was great, too. Mac Gently Off Remover (£16.50) was also good, though I did have to use two saturated cotton-wool pads to get all my makeup off.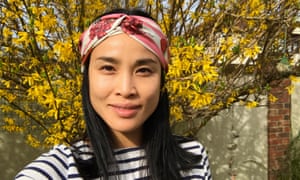 The L'Oréal Paris Micellar Water remover (£5.99), meanwhile, was super-simple and easy to pour on to cotton pads. Everything came off easily; it didn't sting my eyes, and my skin felt great after, with no oily residue.
But my favourite has to be the Simple Kind To Eyes Remover (£3.80). It was incredibly gentle on my sensitive skin and wiped off all my makeup. It's a great price, too.
• Next week: All Ages model David Gledhill tests the new beard oils.
Source link