18Aug
Beauty roadtest: men's moisturisers | Fashion
By Weekend magazine's All Ages model , 19
I have dry skin, but it gets oily when I'm stressed and can flare up with spots. My work involves a lot of travel, which can be exhausting, and I often look tired. It's my job to look good, so I try to make sure my skin doesn't suffer. I use a facial moisturiser daily, most recently a cream by Vaseline.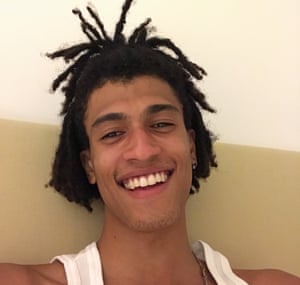 The cheapest product I tested was my least favourite. The Ordinary's Natural Moisturizing Factors + HA (£4.90) felt thick and greasy, with a gloopy texture. There is no real fragrance, just a light fresh scent. It's nothing special, but does the job.
No 7 Men Energising Moisturiser (£9) had a noticeable heat – perhaps too much, because my eyes started to sting. That was a surprise, but it actually felt quite good. The odour was fresh but a bit like men's deodorant, which I don't really like and put me off using it again. Still, it really brightened up some of the darker, drier areas of my face.
Cowshed's Bullocks Soothing Moisturiser (£16) felt silky-smooth and not at all greasy, and my skin absorbed it well. I loved the fragrance, which is a discreet hemp seed oil. It's a bit runny, but if you don't use much, it rubs in well. It helped soothe and settle my skin, especially after shaving at shoots, and my face felt protected and clean all day.
It's a bargain and would have been my winner had I not tried Aesop's Sage & Zinc Facial Hydrating Cream (£27), which I loved. It felt smooth but firm, and hydrated my face, without leaving it oily. My girlfriend even noticed a difference, and we both loved the classic cologne scent. I also like the packaging. At £27, it's an investment, but I can't see myself using another product again.
Next week: Evie Stein on lip gloss
Source link