22Jul
Beauty roadtest: shampoos for grey hair | Fashion
By Guardian Weekend magazine's All Ages model Sylviane, 59
My hair went white when I was 17. I was proud of it, even though in France in 1975 it wasn't a fashionable look. My best friend at the time was from Cameroon, and she told me that young people there who had white hair were considered wise and gifted. I've always thought my hair was a gift, too. I have never dyed it, even though hairdressers have tried to coax me into doing so. It can get quite dry and flat, and discolours easily with products, so I was interested to see how these shampoos for white or grey hair were going to work.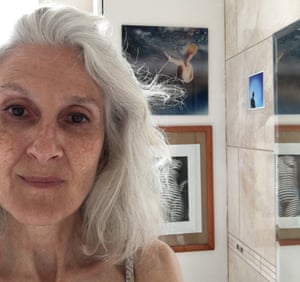 I was impressed by the Color Wow Color Security shampoo (£16.50). I needed only a small amount, and it left my hair soft and shiny without conditioning – great if you're pushed for time. Bumble and bumble Full Potential shampoo (£24) was also a winner: I love the packaging, it smells gorgeous and it doesn't foam too much (I hate having to rinse a lot). My hair was very silky afterwards. I'd give it 10/10.
Pureology Perfect 4 Platinum shampoo (£16.50) didn't leave my hair as smooth, but it was a good detangler. Rahua Color Full shampoo (£10) has a herbal perfume that isn't to my taste, but the bottle size would be great for travelling. L'Oréal Serie Expert shampoo (£8.60) was also good: it's meant to be colour neutralising and my hair was easy to brush afterwards, though I'd recommend following the instructions to do a patch test. I didn't, and my scalp ended up very itchy. My own fault: you really should follow the advice.
• Next week: Leah Alexxanderr-Caine on orange blusher
Source link