05Dec
Curl up this Christmas: gift ideas for afro and textured hair
As any women with natural hair will know, upkeep can be hard, time-consuming and expensive. For that reason, Christmas is the time to help us out. So let me help you first with some gift ideas guaranteed to bring festive cheer to textured hair – whether your budget is £5 or £50.
As I Am Coconut Co-wash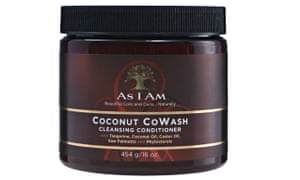 Ditching shampoo in favour of conditioner-only cleansing is the secret to longer/healthier/better hair. This method gently removes residue while locking in essential moisture and refreshing curls. As I Am's light conditioning cream is a favourite among women with natural hair as it is chock-full of nourishing ingredients such as coconut and tangerine. The gentle formula is free from parabens, silicones and sulphates, thus reviving strands without stripping them. And, better yet, it smells good enough to eat.
Ouidad double detangler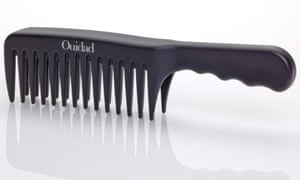 The downside to textured hair is that every curl is a potential tangle. Worse still, trying to negotiate a knot can lead to breakage and a sore scalp. A growing army of women have abandoned combs in favour of fingertips, which is effective but can be time-consuming. The Ouidad comb comes from the US but is worth the cost – its wide teeth and round tips make detangling a breeze. A must-have.
Coconut oil
If the Instagram memes are anything to go by, this powerhouse product can literally fix your entire life. Got boyfriend problems? Just add a dash of coconut oil; trouble at work? A few drops of coconut oil will sort it. Just kidding, but still, this all-rounder is rich in antimicrobial properties and fatty acids that strengthen follicles while leaving your hair shiny and moist, but not greasy. It's also an effective detangler and conditioner that can be rubbed on to hair before shampooing (this is called a "pre-poo", but let's forget that). The best varieties are extra-virgin, fair trade and 100% organic.
Satin-lined hat
Cold weather can be brutal on all hair types, but curls are particularly vulnerable to rain and wind. Other than hibernating all winter – which is, of course, tempting – a satin-lined hat can help protect hair while preventing frizz. The best ones can be found here.
Lush R&B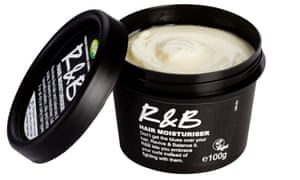 Made from a blend of butters and tropical oils, this is a great moisturiser for specific hair types. Lush's R&B, or revive and balance, mixes oat milk, jojoba oil, avocado butter, orange blossom and sweet-scented jasmine, an especially reviving blend. It's also a leave-in conditioner and isn't tested on animals. A word of caution: R&B is rich so a little goes a long way. Also, the heavy scent is as divisive as Marmite…
Panasonic Nanoe hairdryer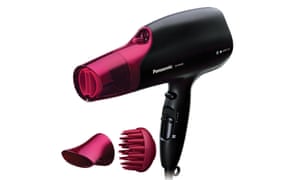 This clever bit of kit comes with a large diffuser that adds volume, minimises frizz and reduces breakage as well as a quick-dry nozzle for when you want to wear your hair straight. Panasonic claims the Nanoe infuses 1,000 times more moisture into strands than typical ion dryers. I'm not sure how you measure that, but when I tried it out, my drying time was cut in half and the curls were on point.
Source link