20Sep
Cynthia Payne, the Queen and Offred: a who's who of London fashion week | Fashion
[ad_1]
Who mattered this fashion week? British Vogue's new editor, the reigning monarch and a shoe baron to name a few. Here are the personalities to know for SS18.
Edward Enninful
Forget celebrities, the most-watched spot on the front row at London fashion week was the seat next to Edward Enninful. The editor of British Vogue was in his inaugural season doing the shows and to be seated next to him spoke volumes. It meant you were nearly as important as him. At the Burberry show, Enninful sat next to his best gal pals, supermodels Kate Moss and Naomi Campbell. Topshop, meanwhile, saw him between Moss and her 14-year-old daughter, Lila Grace, a Vogue contributor in waiting surely, and a teenager coming for Kaia Gerber's most-important-daughter-of-a-supermodel crown. Other seat mates included stylists Kate Phelan and Venetia Scott – both Vogue staffers – and newly appointed fashion critic Anders Christian Madsen. At Emporio Armani, Enninful was sat with new Italian Vogue editor Emanuele Farneti and the long-established alpha US Vogue editor Anna Wintour. The best seat, of course, would have been behind them in the second row – a perfect place to earwig on the conversation in fashion's corridor of power.
The Queen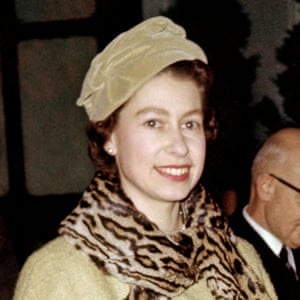 The first series of The Crown went up to 1956 but it felt as if designer Erdem Moralioğlu had had a sneak preview of the second series – he partly based his collection on the Queen's wardrobe in 1958 or, even more specifically, when she met jazz musician Duke Ellington in Leeds and he resolved to write a piece of music in her honour. In pictures, the queen was wearing a jacquard dress, white gloves and – obvs – a crown, a look that Erdem riffed on for his collection of midcentury-worthy gowns. Expect to see a similar look on Claire Foy in The Crown come December.
Pet Shop Boys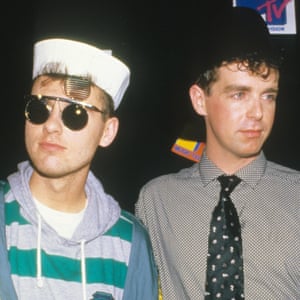 Neil Tennant and Chris Lowe had their fashion shtick down early on – Tennant was the smart one and Lowe wore the streetwear. The classic 80s band soundtracked key fashion shows at London fashion week – from Topshop to Burberry – and their look could also be seen getting a lot of love on editors in the front row. See Tennant-approved trench coats and Prince of Wales blazers, along with Lowe's baseball caps. Cone hats, à la Can You Forgive Her, are yet to be spotted.
Manolo Blahnik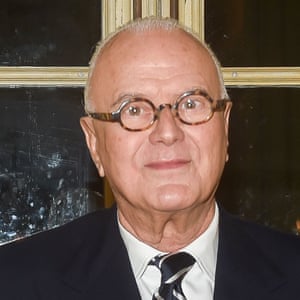 The latest subject of a fashion documentary? Shoe designer Manolo Blahnik with The Boy Who Made Shoes for Lizards. The premiere took place during fashion week and Blahnik – a British Vogue cover star, a collaborator with Rihanna, the favoured shoe brand of Anna Wintour, a man known throughout the industry by only his first name – was feted once again. As Naomi Campbell says in the film: "He is the king of shoes."
Dolly Parton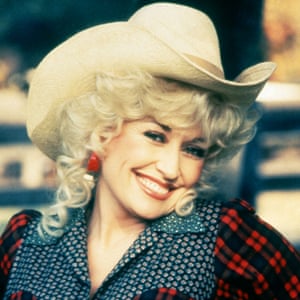 The melancholy strains of Dolly Parton were on the soundtrack at shows including Emporio Armani and Marques Almeida this week – but Parton's voice on a number of show soundtracks was not the only thing marking her in SS18. With a Western mood at Versus and loads of pretty pastels everywhere, from Roksanda Ilincic to Preen, her look was reworked for fashion. Parton famously quipped look that "it costs a lot of money to look this cheap". With high fashion taking hold of her style this season, she would be right. Sidenote: the sight of Parton with Nine to Five co-stars Lily Tomlin and Jane Fonda at the Emmys was everything.
Cynthia Payne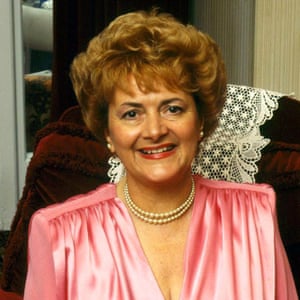 Otherwise known as Madam Cyn, the woman immortalised by Julie Walters in 1987's Personal Services, brothel keeper Payne was previously better known for her role in serving the establishment than her fashion sense. Then Christopher Kane got involved. For his SS18 collection, the designer – whose previous muses have included Elvira and Frankenstein – namechecked Payne. Her brand of sleazy 80s powerdressing by way of an overstuffed living room was put on Kane's creative spin cycle and – guess what? – it came out cool.
Offred from The Handmaid's Tale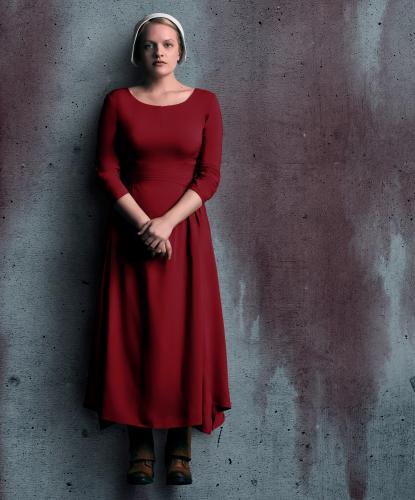 OK, so the outfit wasn't the big takeaway from this year's TV adaptation of Margaret Atwood's novel. But, still, fashion found inspiration. In the Preen show, partly inspired by The Scarlet Letter, puritan-style robes also recalled the clothes worn by Offred and others at the Red Centre. Elsewhere, the red of her robes was seen on dresses that would definitely not be app-roved by the regime – striped chiffon at Marques Almeida, one-shouldered at Antonio Berardi, sequinned at David Koma. Wearing a red frock now? It is a kind of woke party dressing.
[ad_2]
Source link