27Apr
From Chipotle to cufflinks: this week's fashion trends | Fashion
Going up
Tate gift shop About to be seriously shoppable when Margaret Howell's range hits. Who knew a butter dish could be so chic?
Chipotle Yes, the Mexican chain, location of Marc Jacobs' flashmob proposal to Charly Defrancesco.
Capsule wardrobes See River Island's Concept menswear range, which has a tight edit.
Slogan necklaces This recycled bronze coin pendant reads "We Demand Change" gives 25% of profits to March for Our Lives.
Clementines Add to string bag for this summer's Insta shot.
Veja The vegan trainer brand that's so hot, it keeps on selling out.
Going down
Cufflinks "Proper Shirts" have ranked No 1 in Fantastic Man's official garment rankings for SS18, with the express caveat that cuffs are unadorned.
Four seasons With Gosha finishing his seasonal collections and the odd weather, it's two seasons from now on. Hot and cold.
Gender pyjamas See the Laurent instead – Olivia von Halle's unisex design.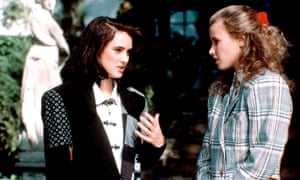 Heathers Thoroughbreds is the new spiky preppy dark comedy.
Capital letters To emphasise, use the space bar. See typing slowly as s l o w l y. Typographical smarts.
Mega-influencers It's all about the micro. Keep your follower count under 100,000 for proper impact.
Source link