14Apr
From Jordan Rock to stiletto heels: this week's fashion trends | Fashion
[ad_1]
Going up

Jordan Rock Brother of Chris and the best thing about Love.
Satin ivory pyjamas and air bubble shoes The Joan Jonas take on athleisure. Add a large metal cone for the full look.
Saint-Paul de Vence Location of Louis Vuitton's next cruise show. And, coincidentally, our next holiday.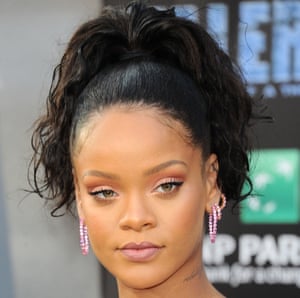 Full body highlighter Released by Fenty soon. File with other ways to be more Rihanna.
Mount Ōmine The source of the water in Muji's extensive new skincare range, from £3.95. If minimalists did high fives, this might warrant one.
Having no precedent The new alpha. See Ava DuVernay and Tavi Gevinson for details.
Going down

Leather jumpsuits It's 50 years since Girl On A Motorcycle. You won't look like Marianne Faithfull. Move on.
Living your life by your apps Have a cup of coffee after 4pm even if your sleep app says not to. Let's live a little, people.
The stiletto heel If your high heel isn't made up of a precious stone or a series of building-block shapes, you're no one.
Dry-cleaning bills White outfits are fine for the likes of Selena Gomez and Kylie Jenner. Less so for those partial to pasta sauce or public transport.
Moisturising leggings Ewwwwwwwww.
Studio 54 We love you, but we need a new night-time reference. Area, anyone?
[ad_2]
Source link