04Nov
From skiing to smartwatches: this week's fashion trends | Fashion
Going up
Skiing Suddenly really fashionable thanks to 1980s-inspired skiwear at Topshop SNO and O'Neill. Your inspo is the royal family on the slopes around 1987.
32 Windsor Gardens Paddington Bear's address. Now found on a very grownup clutch made by Maison Labiche. We'll be taking ours to tea with the Browns.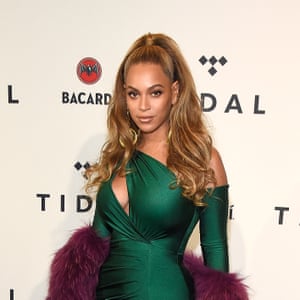 Full stops Back in the game, judging by Rihanna's Insta-captions.
The new Lacoste logo Reworked by design duo M/M. Like a Lego version of the crocodile. Into it.
Emerald As seen on Beyoncé, as both the shade of her dress and the stone in her jewellery. Alpha colour monotoning is now a thing.
Going down

Smartwatches That buzz of satisfaction from paying for your dinner on your watch has been outdone. We now want earrings that alert us to a new message, à la replicants in Blade Runner 2049.
"Cool" Over, according to Virgil Abloh. Instead, replace this with "influencer gulf stream": that thing when something gets the nod from the internet's people that matter.
Paris Hilton's five phones We love a multiple, but Paris has been outdone by Blake Lively's ability to wear seven outfits in one day.
Frayed hems on jeans Just everywhere. Revert to a clean hem.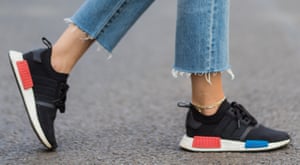 Models planking Emily Ratajkowski, Winnie Harlow and Bella Hadid have all been called out for their lack of planking game. Get thee to a yoga class stat.
Source link