08Aug
Lip service: how to make your lip colour last | Fashion
Imagine what it would be like to have a lip colour that lasts all day. For some reason, I always lose colour pigment in the centre of my lips, but other people have other problem spots. The secret to a longer-lasting lip colour is very simple and, with just a few easy steps, you can ensure it stays on all day.
Step one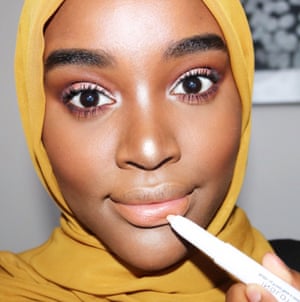 Just as you would prime your face before applying foundation to keep it in place, priming your lips is vital for longer lasting lip colour. I like to use the Inglot lip primer (launching here in a few weeks, £10) which has a clear, matte finish. It helps prevent lip colour bleeding, although if you can't get hold of one using an ordinary face primer on your lips is better than nothing.
Step two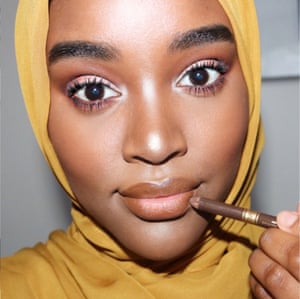 A lipliner is key. You can use a colour that is a close match to your lip colour, but I like to go for a deeper brown, as it blends the lighter lipstick shades to my skin tone. By outlining your lips, you can both define their shape and prevent the lip colour from bleeding out during the day. I like to use the Barry M Chocolate lipliner (Superdrug, £2.99), which is cheap and cheerful.
Step three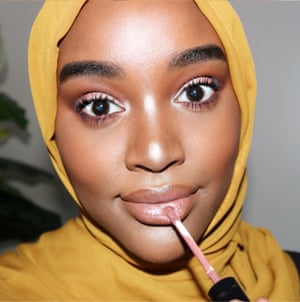 My go-to liquid lipstick is Buxom Cosmetics Wildly Whipped liquid lipstick (Debenhams, £15) which has a nice matte finish. But this time I wanted a cooler tone colour – on this occasion, the colour blends better with the rest of my makeup. Here, I used the Nip+Fab liquid lipstick in the colour Brownie (Superdrug, £7.95).
Step four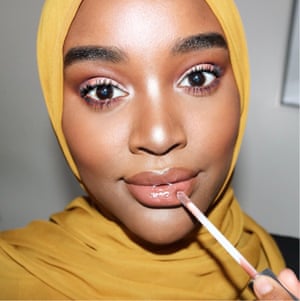 Matte finishes and stay-put lip colours rarely go hand in hand so it's worth thinking about a gloss finish. The way I see it, lipgloss is like a setting mist for your lipstick – it keeps the colour in place and stops it fading in some parts, while defining your lips. My favourite lipgloss is the Buxom "Full-On" Lip Polish in the colour Sarina (Debenhams, £15). This is a perfect light brown gloss with subtle shimmers to give you that more pouty finish.
Don't be afraid of getting foundation or powder on your lips during this process – before the gloss is applied – as it can help balance your natural lip colour by acting as a base. Be open to experimentation and try new products and colours – you never know, you might discover your next favourite look.
•Follow Hani on Instagram @makeupbyhanss
Source link